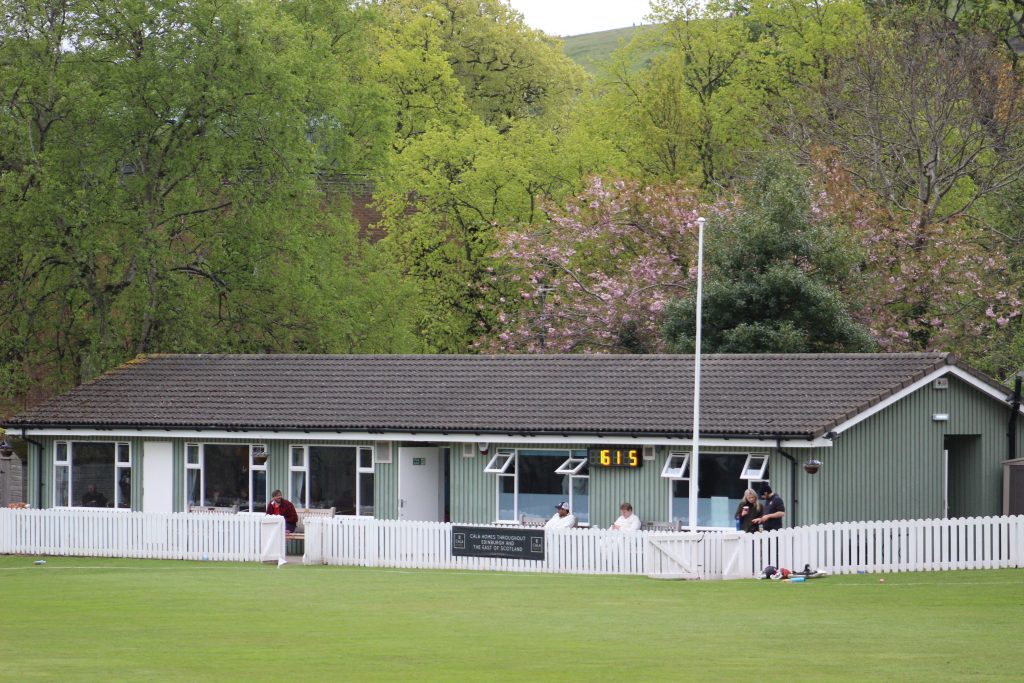 Carlton 284 for 7 (50 overs); Stewart's Melville CC 98 all out (39.2 overs)
After last week's abandonment the 1st XI's 2019 league campaign got underway against Carlton at Grange Loan. Unfortunately our attempts to secure an early win were undone by a raft of bank holiday withdrawals and Scotland quick bowler Ali Evans. Stew Mel won the toss and chose to bowl in dry but very cold conditions. Professional Shaylen Pillay and Hayden Sweet captured the wicket of Carlton opener Kyle Macpherson and restricted Carlton to two runs an over in their opening spell but after they were removed from the attack Carlton's batsmen settled down to building a significant score aided by no less than 57 extras including 46 wides which will have Alan Veitch searching his books to see if this is some kind of unwanted record.
In the Stew Mel reply Greg Bissett was an early dismissal and the first of four Evans' wickets caught at slip via a rebound. Thereafter Ben Wilkinson played a cameo innings of 15 with some exquisite shots and Hayden Sweet stuck around for a while for 12. No one else made double figures and the best that can be taken from this performance is that we were missing some important players who might add to the all round capability of the side.
Next Saturday sees our first home league match of the season against promoted Stoneywood Dyce who have surprised most by winning their first two matches.
Thanks to Malcolm Rennie the day's match ball sponsor who was present to offer his support to the team.
View scorecard – click on link below
https://www.stewartsmelvillecricket.com/1st-xi-undone-by-scotlands-ali-evans/04-05-19-scorecard-carlton-v-smcc/