Saturday 18th May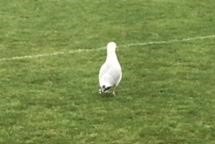 Heavy overnight rain and persistent drizzle resulted in the cancellation of Saturday's match v Grange with the final decision to cancel just after 2pm.
Ball sponsor for the day was Ron Scobie, stalwart and former captain of Stewart's FP sides of the late 1960s and early 1970s. A great supporter of the club despite living in London Ron has family connections with Grange sides of the past.
This week's matches are against Watsonians at Myreside in the Masterton Trophy on Thursday evening (6pm) and at Arbroath in the EPL on Saturday (12 noon).