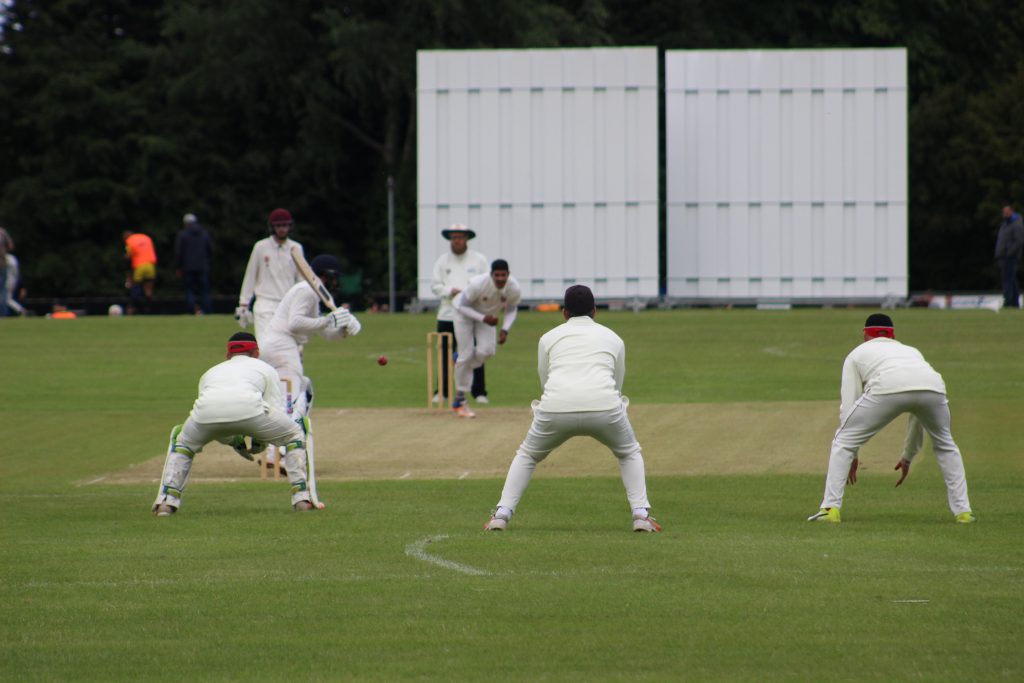 Saturday 15th June
Stewart's Melville CC 69 all out (33.3 overs); RH Corstorphine 72 for 3 (20.5 overs). RHC won by 7 wickets. Match Ball sponsor – Steve Kerr
The 1st XI lost to RH Corstorphine for the second time in a week again being bowled out for a low score. On this occasion they will feel there were some mitigating factors given the less than perfect batting conditions the side batting first would face. The start was delayed by half an hour to allow a very damp and soft pitch, particularly so at one end, to dry out somewhat. Unfortunately on this occasion captain Steven Parker made the wrong call and we were put in to bat. Calum Whitefoord, an exceptionally quick bowler and professional Mohammed Saad provided a formidable opening pair and Whitefoord in particular wreaked havoc bowling a fairly full length and capturing the wickets of Kris Steel (caught behind), Shaylen Pillay (lbw), Hayden Sweet (bowled) and Greg Bissett (bowled) scoring only 4 runs between them. At the other end Kyle McCallum (9) and Ben Wilkinson (0) went to Saad and all that left us 15 for six. For the remaining bats the object of the exercise was simply to accumulate a respectable total knowing that former Scotland off spinning star Majid Haq had still to come on. Ultimately a total of 69 was achieved with Mikey Miller top scoring with a patient 19 runs. Without achieving an early breakthrough with our bowling the result was never in doubt as RHC picked their way through 21 overs for the loss of three wickets.
View scorecard https://www.stewartsmelvillecricket.com/wp-content/uploads/2019/06/Cscorecard-SMCC-v-RHC-18.06.19-1.pdf
There was an unusual backdrop to the match in that a rugby league match was taking place on the pavilion pitch between the Edinburgh Eagles and the Rockets from the North East of England. It was the writer's first live experience of Rugby League (as a bag carrier) since the Stew Mel 1st XV made a weekend trip to Wigan aeons ago for fitness and training purposes.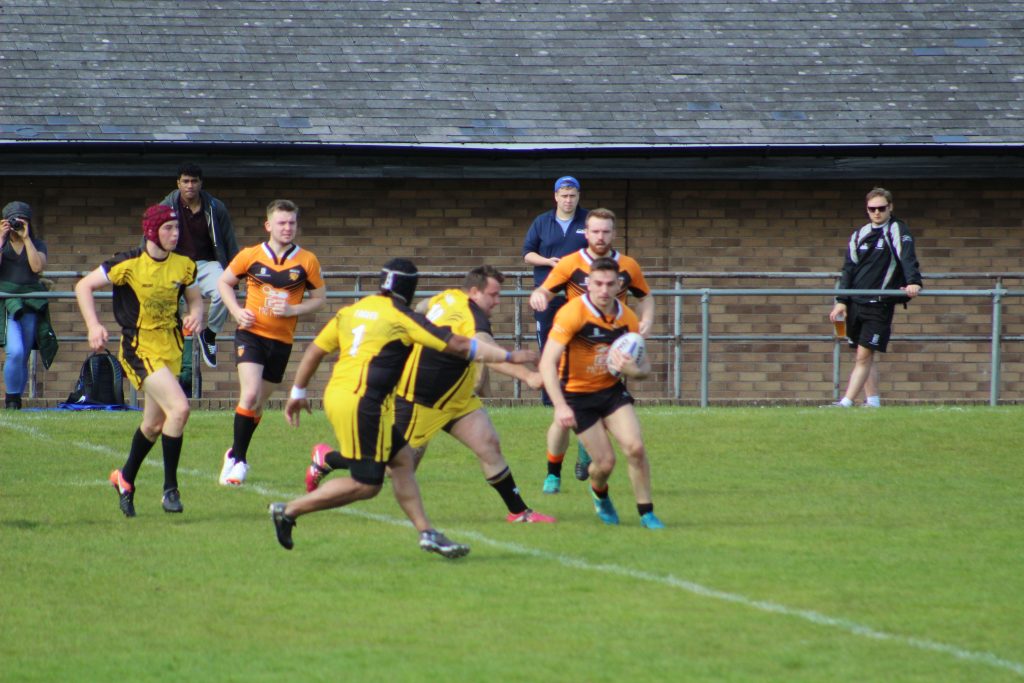 Thoughts turn to next week with league leaders Forfarshire waiting at Forthill to complete the first half of the season. Last Saturday of the month we face Aberdeenshire at Inverleith in what is becoming a must win match following their first win of the season against their near neighbours Stoneywood Dyce. And … well done to the 2nds who got off the mark with a win against RHC's 2nd XI in East Division One.