Saturday – EPL. Watsonians 34 for 3 (14 overs) v SMCC (Match abandoned). Ball sponsor – Alf Bissett.
Sunday – Scottish Cup. RH Corstorphine 142 for 8 (50 overs); SMCC 40 all out. (21.1 overs) Lost by 102 runs. Ball sponsor – John Archer.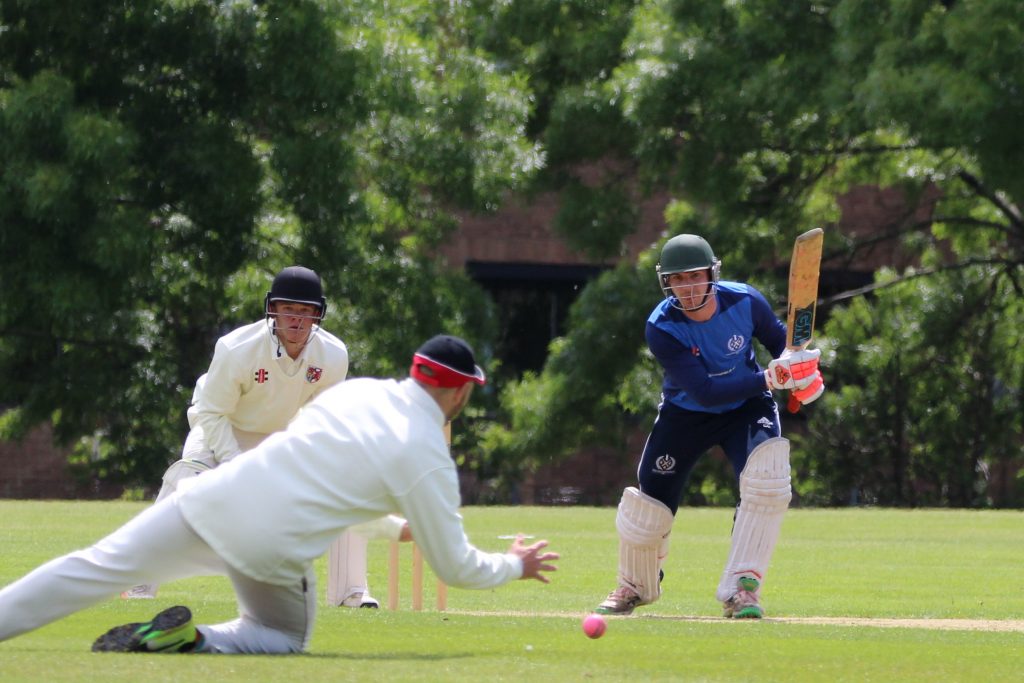 Following recent wins against Heriot's CC and Grange there was disappointment on Saturday when having removed Watsonians three main run scorers Zach Place, Michael Carson and Andrew Chalmers for 13 the rain came in leading to the abandonment of play after 14 overs with Watsonians in the process of a mini recovery.
Sunday's match at Inverleith started out in similar fashion. Having won the toss captain Steven Parker inserted RHC on the inevitably slow pitch and Stew Mel captured the first three wickets for 15 runs. Thereafter RHC set about the recovery process and their numbers 4 and 5 Mohammed Saad who played for Pakistan A v the touring England Lions team during the winter and Australian Sam Flett, took the score to 88 before Flett on 39 was out. RHC grafted on eventually taking the score to 142 in their full quota of 50 overs with Saad top scoring with 55. In amongst this a notable event occurred with Callum Steel taking a hattrick before finishing with four for 30 from his seven overs.
It was accepted that 142 would be a challenging total in the conditions and after opener Patrick Ritchie was an early run out in a misunderstanding with his partner Greg Bissett the batting continued on a downward cycle with only Andy Wallace 12 not out and Hayden Sweet 10 reaching double figures.
On Saturday, league business brings us Corstorphine again, this time at Barnton.
View scorecard v RHC
https://www.stewartsmelvillecricket.com/wp-content/uploads/2019/06/2019-06-09-SMCC-v-RHC-scorecard-4.pdf