Saturday 25th May
Stewart's Melville CC 103 all out (37 overs); Arbroath 104 for 2 (17.2 overs)
After the exhilaration of Thursday's evening T20 win at Myreside the 1st XI slumped to a defeat that was matched by the dismal weather – as the umpires walked to the square to take up their positions at the start of the match light rain began to fall and did so throughout the match without a break. The umpires were only of a mind that the weather was sufficiently poor to take the players from the field when Arbroath, batting second, were 13 runs from the win and still just short of the twenty overs required to avoid a no result. After a break of about twenty minutes the umpires determined that the rain had relented sufficiently to take the players back onto the field and reach the inevitable outcome.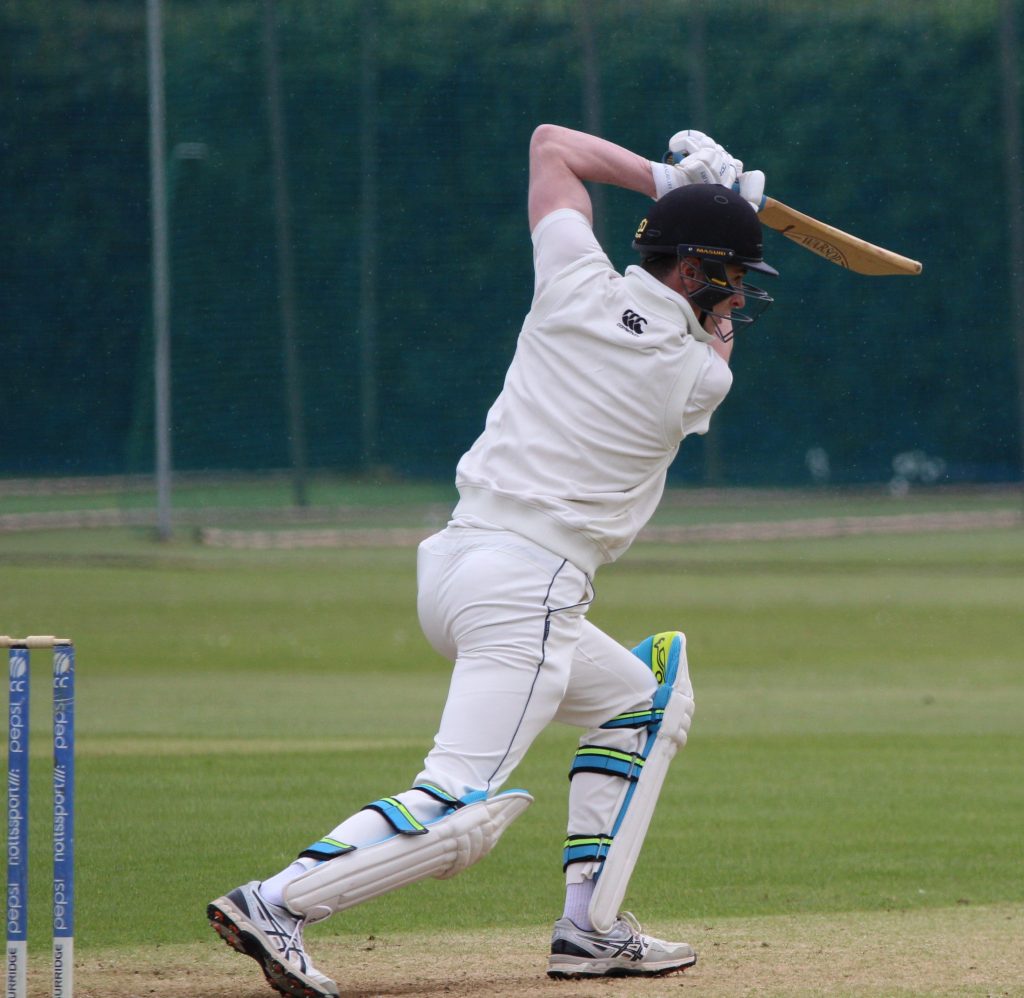 As for the cricket itself captain Steven Parker won the toss before the rain arrived and elected to bat in circumstances where opening bat Kris Steel had been delayed by road closures in Edinburgh after a completing his day's duties at Myreside. In the event Steven Parker opening in place of Steel and no 3 Ben Wilkinson one of our more successful batsmen this year were both out with the score in single figures. Wickets continued to fall at regular intervals so that we were six down for 44 in the seventeenth over with opening bowler Euan Small taking 5 for 19 in his ten overs. With Shaylen Pillay on 27 and batting securely hope remained until he was bowled off stump by Daniel Salmond, nephew of former Scotland captain George, by a ball that passed the outside his bat and flipped in to take the off stump, 69 for 8. A minor recovery led by Kris Steel and Andrew Tetley took our final score to 103 but it would take early wickets when Arbroath batted to get into a contest. Former Scotland players Matthew Parker and Marc Petrie opened the batting for Arbroath and together with no 3, South African Hayden Laing, set about trying to force an early win as the rain continued to drift in. That was achieved comfortably apart from the umpires intervention when the win was in sight.
Looking for positives we had the introduction of 15 year old pace bowler James Gordon for his first senior match at this level and Andrew Tetley made a 1st XI return after last year's illness. Also, thanks to today's ball sponsor, Mark Coyle, all the way from Australia !
The season goes on and on Tuesday evening we play Heriot's at Goldenacre in week 3 of the T20 Masterton Trophy. Next Saturday's league match sees Heriot's coming to Inverleith, 1pm start.
View scorecardhttps://www.stewartsmelvillecricket.com/wp-content/uploads/2019/05/25.05.19-Scorecard-Arbroath-v-SMCC-2.pdf