Tuesday 28th May
Heriot's CC 164 for 3 (20 overs) ; Stewart's Melville CC 137 for 8 (20 overs). Heriot's won by 27 runs.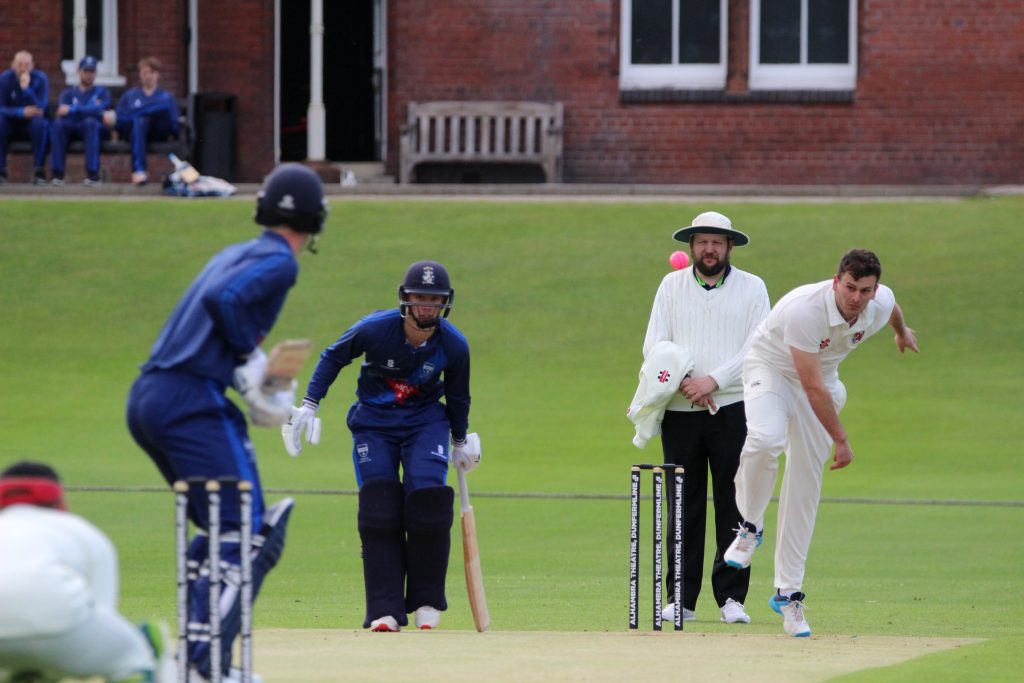 Heriot's won the toss and chose to bat. Their openers South African Elnathan Meiri and occasional Eastern Knights player Peter Ross made their attacking intentions clear from the start scoring at ten runs an over throughout their thirteen overs together eventually hitting 5 sixes and 13 fours between them. The onslaught only ceased when Kyle McCallum, the seventh bowler tried bowled Meiri.
Thereafter Heriot's continued to gather runs at a more pedestrian pace against both Kyle and Callum Steel adding just 34 more in the final seven overs so that restricting the final score of 164 looked like some sort of achievement and while demanding not completely beyond a team batting second on a good pitch.
In reply Stew Mel made steady progress but never matched the required run rate and after ten overs at 58 for 3 had lost our top three batsmen and still required 97 to win. Ben Wilkinson (17), Patrick Ritchie (22), Hayden Sweet (20) and Chris Hill (14) with some enterprising batting all scored at a run a ball or better so that a final total of 137 was reached without achieving the couple of really big overs that would have been required to snatch a victory. We hit two sixes and ten fours as against Heriot's five and thirteen.
On Saturday the two sides meet again in the league at Inverleith.
View scorecard https://www.stewartsmelvillecricket.com/wp-content/uploads/2019/05/2019-05-28-HERIOTS-STEWMEL-match-scorecard-1.pdf