Saturday 1st June
Heriot's CC 152 all out (46.4 overs); Stewart's Melville CC 153 for 5 (48 overs). Won by 5 wickets. Match ball sponsor – Ryden LLP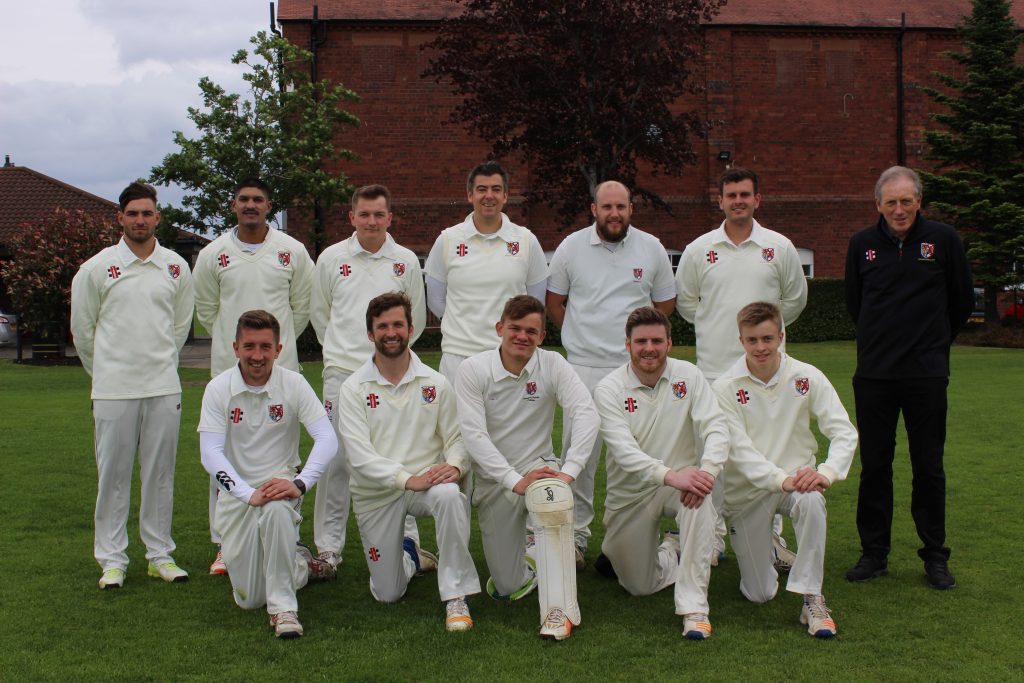 The was much celebration after the 1st XI scored an important league win over a strong Heriot's side at Inverleith four days after losing to the same club in a T20 Masterton Trophy match. The history books were out again to see when the last league win occurred against Heriot's – season 1990 to be precise but in mitigation in the intervening period we have been in the same league only in 1997, 2013, 2014 and 2017 and some of the scheduled matches fell to the weather.
After some pretty horrible weather in the preceding days the Inverleith ground staff did a good job in having the ground in a very presentable state for the 1pm start.
Heriot's won the toss and chose to bat first which seems their preference these days. The top three in their order were the exact same that hit 346 against us at Goldenacre last season but on this occasion they were well contained by our bowlers so that in the twentieth over they were 55 for 3 with all the aforementioned gone to catches off the bowling of Shaylen Pillay, Ben Wilkinson and Hayden Sweet the first of these being an outstanding catch behind by Patrick Ritchie to remove Johann Potgieter off Shaylen's bowling.
Stew Mel rotated seven bowlers and of these all bowled to three runs an over or less except Andy Wallace who picked up the last two wickets for 19 runs in 2.4 overs when the Heriot's tail was pushing for runs. A pleasing aspect of the performance was not letting Heriot's exploit the closing overs to a greater extent. Hayden Sweet 3 for 30 and Greg Ruthven 2 for 27 each bowled their full allotment of 10 overs.
Taking a line through our batting in chasing down 169 against Stoneywood Dyce at Inverleith three weeks ago there were hopes that we could do so again. Patrick Ritchie and Kris Steel had to face the difficult fairly quick opening period against our former player Elliot Ruthven and Joe Kinghorn-Gray who moved from RH Corstorphine for this season. Steel was out in the 10th over to Kinghorn-Gray and Ritchie in the 15th to the first change Michael Shean. Ben Wilkinson (42) and Shaylen Pillay (28) set up our response. There was some concern among home supporters when Elliot Ruthven removed both in close proximity during his second spell but after a slow period between overs 30 and 40 Hayden Sweet (21 no) and Greg Ruthven (26 no) stepped up the pace and stayed together to achieve a win in the 47th over which most East cricket observers would have deemed unlikely. All in all a great performance and well done.
View scorecard: https://www.stewartsmelvillecricket.com/20190601HERIOTS.pdf